Fiber Flurry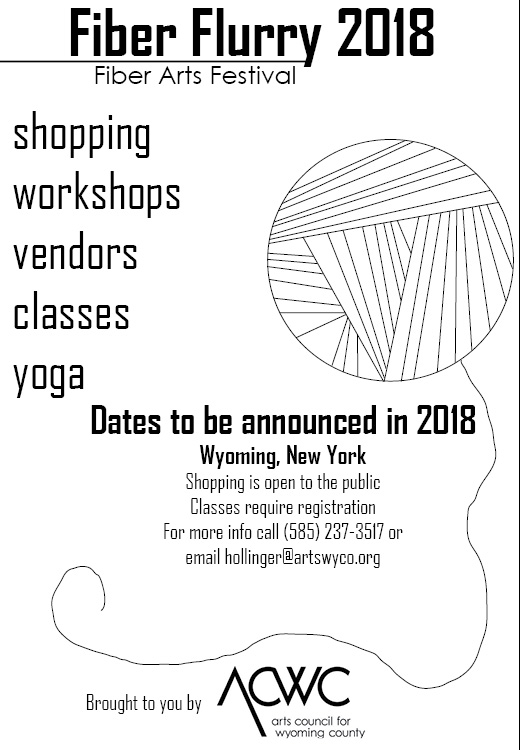 Fiber Flurry is a Fiber Arts festival where participants have the opportunity to learn, practice, or present the cutting edge to the traditional in fiber. Presented by the Arts Council for Wyoming County and held in historic Wyoming, New York, the all-day event has workshops, food provided by the Wyoming Inn, and a performance of FiberSong! (What happens when knitting, poetry, and music come together in performance) By Beth Ely Sleboda. Wyoming County Artist Sarah Bass of Propanicus Moon is dyeing limited edition Fiber Flurry yarn that will be available for Fiber Flurry attendees. 
2018 Dates will be announced in January. 
Fiber Flurry was held on March 4, 2017 from 9:30 a.m. to 4 p.m  at the Wyoming Inn, First Presbyterian Church and 1 South Main Street, Wyoming, NY 14591
The 2017 Registration and Schedule is available for download at the Fiber Flurry at this link.
Email info@artswyco.org for more information.