Fiber Flurry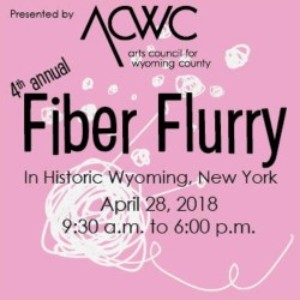 Ready to Register? Start by downloading a Fiber Flurry workshop registration form:
We are updating the website with any classes that are filled with students. All other classes still have seats remaining. 
2018 Workshops that are currently full:
Create a Needle Felted Picture with Nancy Kraus
Intro to Wet Felting with Suzanne O'Brien
Magic Loop with Pattie Macauley
Silk Ribbon Embroidery with Linda Franke
Register for the 2018 Fiber Flurry here!
Fiber Flurry is a Fiber Arts festival where participants have the opportunity to learn, practice, or present the cutting edge to the traditional in fiber. Presented by the Arts Council for Wyoming County and held in historic Wyoming, New York, the all-day event has workshops, food provided by the Wyoming Inn, and an Anne Fischer Trunk Show & Tea. Wyoming County Artist Sarah Bass of Propanicus Moon is dyeing limited edition Fiber Flurry yarn that will be available for Fiber Flurry attendees.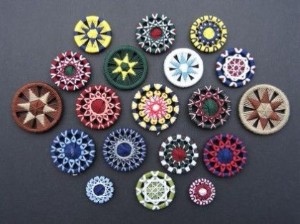 This year's workshops include:
Dorset Button Making
Hand Painting Yarn
Intro to Needle Felting
Knitting & Writing
Learn to Knit
Magic Loop Knitting
Mosaic Knitting
Patterned Kumihimo Beading
Silk Ribbon Embroidery
Shuttle Tatting
Wet Felting
...and more!
Master Fiber Arts Teachers include: Sarah Ballinger, Sarah Bass, Robin Dillon, Linda Franke, Nancy Kraus, Pattie Macauley, Suzanne O'Brien, Polly Stapley
& Sue Swanson
Detailed class descriptions are included in our Fiber Flurry Registration Brochure, which you can download at this link.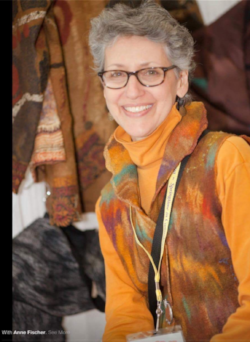 There also will be shopping! Vendors this year include:
Acorn Fiber Works
AKangoras
Anne Fischer
Blubird Studio
Ewe Wooly Yarn Company
Firefly Farm
Heavenly Valley Farm
Log Cabin Acres
May Apple Farm
Nistock Farms
Peartree Farm
Propanicus Moon Yarns
Stardust Acres
Trollbridge Farm
Zanie Crafts
...and more!
Fiber Flurry will be on April 28, 2018 from 9:30 a.m. to 4:00 p.m. at the Wyoming Village Hall, First Presbyterian Church, and Wyoming Inn in the Historic Village of Wyoming, NY 14591
Driving directions: use the Wyoming Village Hall in your GPS - 1 S Academy St, Wyoming, NY 14591.
Fiber Flurry Questions? Please contact Fiber Flurry Event Coordinator Kathryn Hollinger at hollinger@artswyco.org or (585) 237-3517 ext. 102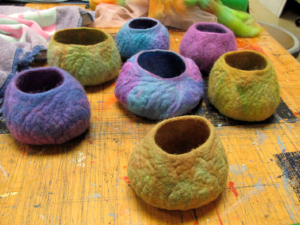 Ready to register for Fiber Flurry 2018? Our brochure is available to be downloaded at this link. Or please put the following link in your browser: http://artswyco.org/events_and_programs/fiber-flurry/fiber-flurry-registration.html. 
You can mail your payment or contact the Arts Council for Wyoming County with your registration and payment at (585) 237-3517. Checks can be made to: ACWC Please be sure we have your reservation for classes, lunch or tea by April 15 to ACWC, PO Box 249, Perry, NY 14530