Welcome to Arts Council for Wyoming County!
Our vision is to bring art to people, and people to the arts.The Arts Council has been inspiring residents and visitors in and around Wyoming County for more than three decades.
Becoming a member of the Arts Council for Wyoming County gives you an open invitation to experience art in so many ways. Be enriched, enlightened, and elevated. Learn to express yourself, explore ideas, experiment. Take time to admire, aspire, respond, and be renewed. 
Find ways to grow. Join Today!
Letchworth Arts and Crafts Show!
The Arts Council for Wyoming County presents the Letchworth Arts and Crafts Show & Sale (LACS) in the park that was ranked #1 USA State Park in 2015. The show now in its 41st year, is ranked in the top 50 art festivals in the USA. Make plans now to spend Columbus Day weekend at this "state of the arts" festival, October 8, 9 and 10. It will showcase some of the country's finest visual and performing artists, artisans, and crafts people, as well as a multitude of traditional and unique consumable foods for all taste buds. LACS is held at the Highbanks Recreation Area of Letchworth State Park, also known as the "Grand Canyon of the East." The stunning venue is a key component that sets this festival apart from all others. The ambience created by peak fall foliage throughout the park and the spectacular canyon is unparalleled. The festival could be considered the premiere holiday shopping opportunity for you, your friends and family. Choose from some of the best pottery, paintings, quilts, fiber arts, handcrafted jewelry, photography, furniture, decorative painting, dried floral arrangements, packaged specialty foods, and so much more. Over 300 artisans display their wares along with many food vendors, live entertainment, and other fun activities for the entire family.
Admission to the festival is free with an $10 per car entry fee to the park. Handicapped parking is available along with curbside pickup of heavy purchases.
Click Image above for application to the juried show.
Call 585-237-3517 for more information.
Wyoming County Rural Arts Initiative's Microenterprise Program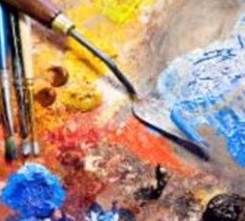 Thank you to all who submitted applications to be considered for the Wyoming County Rural Arts Initiative's Microenterprise Program.  
No more applications will be accepted at this time.  If you were not aware of the program before the submission deadline, you may learn more about the program by reviewing the content below.  A second round invitation to apply might be  considered for a later time but that has not been decided.  
______________________________
This grant  that will offer funding uniquely tailored to assisting artists and artisans in establishing and enhancing businesses involved in the creative arts.  Administered by the Wyoming County Business Assistance Corporation with support from the Arts Council for Wyoming County and the Wyoming County Chamber of Commerce and Tourism, the program is open to individuals who will work in Wyoming County, rely on their artistic creations to produce income, and operate as a business in any form.  Both new and existing businesses are eligible.
Funding for the program, which was provided to Wyoming County as a grant from the New York State Office of Community Renewal, will be available to subsidize the cost of studio or maker space, rent for gallery space and other display venues, art supplies and equipment, access to e-commerce opportunities, and other operating costs typically incurred in the creation of art for the commercial market.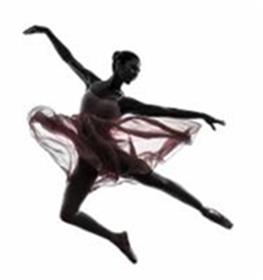 Application forms can be downloaded at
 http://www.wycochamber.org/index.php/rural_arts/  
or requested by e-mail to Chris Snyder at
csnyder@harrisonplacestudio.com
Submissions for the initial funding round are due by June 21st.
---