Community Arts Grants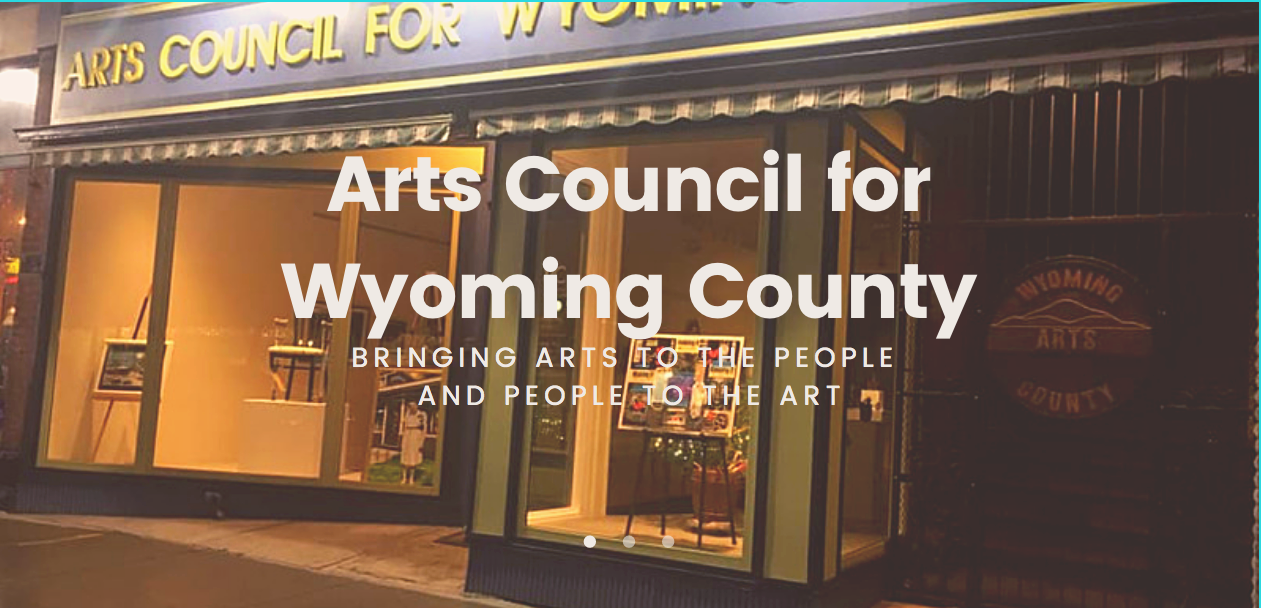 No art forms are excluded!

APPLICATION DEADLINE DECEMBER 1, 2023 AT 4PM
Community Arts Grants support three distinct funding categories.
Community Arts Grants provide support to community-based organizations, groups, collectives or artists in Wyoming and Allegany counties for arts and cultural projects in their communities. The program enables emerging artists and organizations to grow professionally and to enhance the cultural climate in communities and neighborhoods where they live and work. Grants can fund exhibitions, performances, concerts, festivals, demonstrations and workshops, screenings, readings, and more!
Maximum total funding: $5,000
New applicants are required to attend an application seminar:
IN PERSON:
October 2, 6 PM: Cordelia Greene Library, 11 S Main St, Castile, NY
October 4, 6 PM: Wyoming Free Library, 114 S Academy St, Wyoming, NY
October 13, 6 PM: Artist Showcase – Presentation followed by informational seminar, Wide
Awake Club Library, 22 N Genesee Street, Fillmore, NY
October 14, 1 PM: Artist Showcase – Presentation followed by informational seminar,
Theatre@37 & Arts Council for Wyoming County, 37 & 31 S Main St, Perry, NY
October 18, 6 PM: David A. Howe Public Library – Howe Gallery –
155 N Main Street, Wellsville, NY
VIRTUAL:
October 11 – Two sessions – 12 noon OR 6 pm
October 23 – Two sessions – 12 noon OR 6 pm
Contact grants@artswyco.org or (585) 237-3517 extension 102
Community Arts Grants are made possible with funds from the Statewide Community Regrants Program (SCR), a regrant program of the New York State Council on the Arts (NYSCA). Founded in 1977, the SCR program was developed by NYSCA to ensure that cultural funding reaches every part of the state. These grants have since become one of NYSCA's most effective means of making arts support available to geographically, economically, and ethnically diverse segments of the state's population. Through SCR regrant funding, SCR sites such as the Arts Council for Wyoming County provide project support to a wide range of professional, vocational and educational arts and culture in their respective communities including the creation of new work by individual artists. Grants can prioritize program quality over quantity of viewers/participants.
Community Arts Grants are made possible with funds from the Statewide Community Regrants Program, a regrant program of the New York State Council on the Arts with the support of the Office of the Governor and the New York State Legislature and administered by the Arts Council for Wyoming County