Art Camp 2018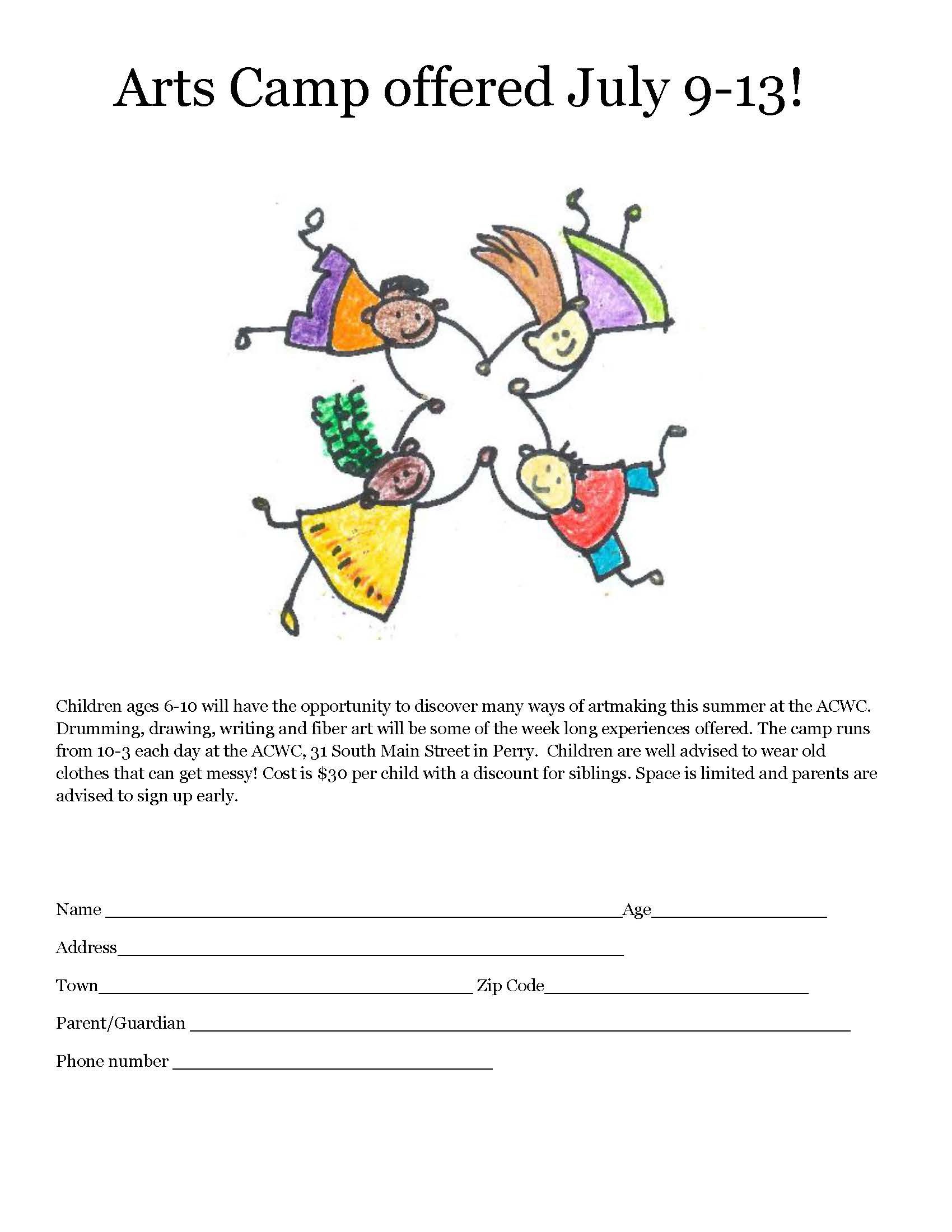 Are you interested in Arts Camp at the Arts Council for Wyoming County?
Children ages 6 to 10 will have the opportunity to discover the many ways of artmaking this summer at the ACWC. On July 9 to 13, 2018 from 10 a.m. to 3 p.m. 
There will be classes on drumming, drawing, writing, and fiber art will some of the week long experiences! The entire camp is $30 per child with a discount for siblings. Space is limited, and parents are advised to sign up early.
Please fill out the following contact form and either mail it to the ACWC (31 South Main Street, Perry, NY 14530) or drop it off in person.