Major Sponsor of the 47th Annual Letchworth Arts & Crafts Show
Letchworth Arts & Crrafts Show
LETCHWORTH ARTS & CRAFTS SHOW & SALE
THE HOLIDAY WEEKEND OF, OCTOBER 7, 8, 9, 2023
120 LAKE STREET, PERRY, NY
---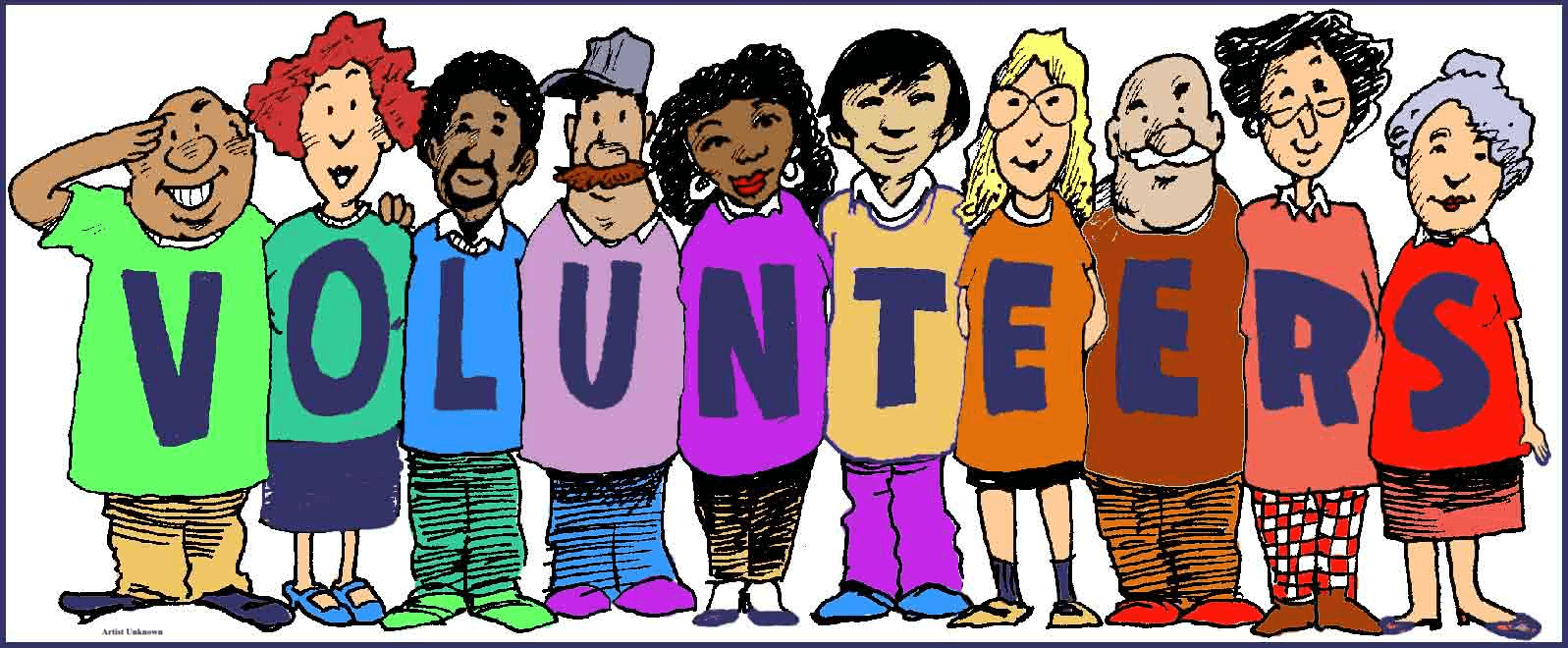 Volunteers Needed. Join us as a volunteer at LACS. We seek enthusiastic folks to help at the Welcome Center, Transportation Center, Parking Lots, Sanitation, Food, and other miscellaneous tasks. Click here for more info and registration.

INFORMATION FOR ARTISANS:
The Letchworth Arts & Crafts Show & Sale is one of the nation's top contemporary arts festivals, presenting the work of over 250 artists. The juried show is a three-day outdoor festival at the Village Park in the curiously hip village of Perry, NY. 
The village of Perry is just minutes away from the renowned Letchworth State Park, from which the event takes its name, and Silver Lake, the smallest of the Finger Lakes. 
The purpose of the Letchworth Arts & Crafts Show is to exhibit and offer for sale creative, original works of art that reflect excellence in design, quality, and technique. Our goal is to create a unique, colorful, and enjoyable event for artists and patrons alike.
For the past forty-six years, the Letchworth Arts & Crafts Show has played a primary role in supporting the administrative needs and the other work done by the Arts Council for Wyoming County, including exhibitions, educational art programs, and events for the enhancement and engagement of our community.
The festival attracts a diverse group of art lovers and enthusiasts. Public admission is free and includes live music and demonstrations throughout the weekend, a Kid's Zone with entertainment, and over a dozen delicious local and regional food vendors. Parking is $10 and includes the cost of a shuttle to the event and excursions to Main Street Perry.
Artists who participate in the Letchworth Arts & Crafts Show will receive a welcome email with further details to plan and prepare for an excellent exhibit experience at the show. 
---
THANK YOU TO OUR 2023 SPONSORS!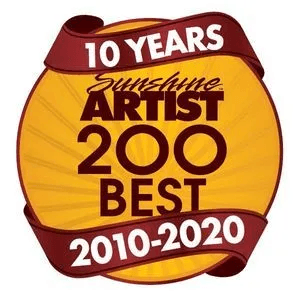 ARTIST AMENITIES:
Load in and out at booth space. Those artists who display inside the pavilion can back their vehicle to the bay doors to unload but will need a handcart to bring their product into the pavilion.                                          
Parking is on-site, with limited trailer space behind some booths.
The Perry Village Police Department provides twenty-four-hour security.
ATM Machines
Complimentary bottled water, coffee, and snacks.
Booth sitting is available for brief breaks.
Extensive Print, Digital, and Radio advertising.
Event program that includes artist listing with booth numbers.
Cash Awards per specific categories.
---
IMPORTANT DATES:
Eventeny Application Available   January 5, 2023 - Click on the link to the right for the artists' application.
Artisan Application Deadline –  March 31, 2023
Artist Invitation Notification – April 22, 2023
Artist Invitation Acceptance & Booth Fee Purchase Deadline – June 15, 2023
The last day to Cancel with a refund – July 01, 2023. Requesting a refund must be made by email or post  before July 01, 2023.
An administrative fee of $100 will be withheld for cancellations. No refunds will be made for cancellations after July 01, 2023
Artist Certificate of Insurance Due –September 14, 2023.  For additional info about insurance, click here.
Show dates – October 7-8-9, 2023.
 
COVID Refund Statement:
As we did in October 2020, we will issue a full booth fee refund should we be forced to cancel due to Covid.
---
SET UP:
Friday, October 6th – 9:00 am – 7:00 pm.  No one is allowed in the park past 10:00 pm.
Saturday, October 7th – 6:30 am – 9:00 am. 
One-day exhibitors on Monday, October 10th, set up must be completed by 9 am.        
All extra vehicles will be parked in the Exhibitor Area after unloading unless space is available near the exhibitor's site.
It is recommended that all artists exhibiting outdoors bring corner weights of 80 lbs. each.
NO CARS WILL BE ALLOWED ON THE HALF-MILE PAVED OVAL TRACK AFTER 8:30 AM EACH DAY OF THE EVENT.      
---
APPLICATION INFORMATION:
5 Images are required, including an outdoor booth photo with fully displayed work.
The Booth image should show your booth as it is set up for exhibition at an outdoor show with your work displayed, but must not reveal the artist's name or have people standing in the booth. Artists may submit an Artist's Statement that conveys the process used to create the work.
Images must be recent and representative of the work the artist will exhibit.
All applications must include an email address to enable fast and easy notification to participants.
A non-refundable application fee of $35 is required.
---
RULES/REGULATIONS:
All submissions must be the applying artist's original work. No imports or work created from kits, molds, etc., will be accepted. Work to be juried must have been made within the last three years. Work exhibited must be substantially the same as that submitted with the application. Merchandise based upon the copyright or trademark of others (NFL, Disney, storybook characters, etc.) is expressly forbidden. Nonconforming work WILL be rejected, and the artist will be required to leave and forfeit the booth fee.
Artists may exhibit work in one of these categories:
Consumables, Culinary, Decorative Painting, Drawing/Painting/Graphics, Fiber Art/Leather, Glass, Jewelry, Metal, Mixed Media, Miscellaneous/Other, Natural Materials, Photography, Pottery/Ceramics, Woodworking. No multiple-category booths are allowed.
Exhibitors provide their tents, tables, and display units. Participants must exhibit the total number of days for which they have paid.
Artists must comply with all New York State tax regulations and are responsible for collecting and paying 8% of NY State sales tax. Exhibitors must be registered with the State of New York and display a "Certificate of Authority" at all times during the Festival.
Artists are responsible for procuring and maintaining their liability insurance and must provide Letchworth Arts & Crafts Show & Sale® with a Certificate of Insurance by September 14, 2023. 
Failure to comply with the rules may result in the artist's removal from the Letchworth Arts & Crafts Show & Sale® without a refund, and the right to exhibit in future events will be jeopardized.
The Letchworth Arts & Crafts Show & Sale® is a rain-or-shine festival. Artists may withdraw from the Letchworth Arts & Crafts Show & Sale® and receive a refund of their Booth Fee (less the $100 administrative fee) if a written request is received on or before July 01, 2023. No refunds will be issued after that date. No refunds will be issued for weather or other acts of God.
The ACWC maintains the right and responsibility to make the final determination as to the suitability of crafts and artwork for inclusion in the show based on originality, craftsmanship, and acceptability, as well as the right to remove specific items or complete display booths and to exclude offenders from future shows. Eliminated vendors will be asked to leave at the end of the day.
No artist-owned animals are allowed in or around Artists' booths (service dogs are permitted at all times).
Your submission of the application indicates that you agree and will comply with the terms and conditions stated herein.
---
BOOTH INFORMATION:
The non-refundable Application Fee of $35 is due and payable upon applying to participate in the Letchworth Arts & Crafts Show & Sale®. Applicants can make their payments through Eventeny by credit card.  Applications will not be processed until the Application Fee is received.
All booth spaces are for 10' x 10' tents.
Standard Booth Fee - $300  (Monday, one-day exhibitors fee is $175)
Corner Booth Fee - $375 - limited number available
Double Booths - $600 - limited number available
(Double booth spaces are available in 2 varieties - Double-wide booth spaces with 20ft of frontage and 10ft. depth space or double-deep booth spaces with 10ft of frontage and 20ft of selling depth. Please indicate your preference in the "Special Request" section of the application.
Inside the Artisan Court Pavilion, there are eleven booth spaces measuring 10' x 10' and two booth spaces measuring 14' x 14'. The 14' x 14' booths have three open sides and are premium priced.

Artists selected by the jury and invited to participate in Letchworth Arts & Crafts Show & Sale® are requested to remit the Booth Fee online by credit card through Eventeny or by check to  Arts Council for Wyoming County, PO Box 249, Perry, NY 14530. The Arts Council for Wyoming County must receive the deadline for payment by June 15, 2023. Special requests will be accommodated on a first-come, first-served basis. 
Set up – Fri., October 6 – 9:00 am – 7:00 pm. No one is allowed in the park past 10:00 pm.
Saturday, October 7 – 6:30am – 9:00am. For one-day exhibitors on Monday, October 9, set up must be completed by 9 am.
No vehicles will be allowed on the half-mile paved oval track after 8:30 AM each day of the event.  
The Arts Council for Wyoming County, the Village of Perry, and the Rotary Club Perry will not be responsible for any property losses, damage, or injuries sustained while the artist participates in the festival.
---
Categories:
Culinary/Consumables: A limited amount of packaged food, candles, and soap/lotion vendors are accepted. Consideration is given to business location, quality & packaging. Vendors will not be considered if their product is represented in a national food chain or repackaged wholesale. 
Decorative Painting: Traditional tole painted objects; painted 'found' objects, floor cloths, fabric or clothing items; stencilled or faux painted objects painted wood cutouts, lawn ornaments, figurines or other hand-made wood items whose primary interest is in its painted treatment; painted slate or other natural materials.
Fiber/Leather: Includes wearable and non-wearable artwork from fibers such as basketry, embroidery, weaving, tapestry, quilts, and papermaking.
Glass:  Molded. Slumped, fused, blown, or stained-glass items other than jewelry.
Jewelry: Ornaments, such as bracelets, necklaces, or rings, are made of precious metals set with gems, semi-precious gems, ceramic, glass, or other products. Jewelry must always enter this category, not glass, ceramic, etc., that may be the type of material used.
Metal: Creating artwork by forging, twisting, and fabricating various metals.
Mixed Media: Works that incorporate more than one type of physical material in their production. Mixed Media should include more than one of the following: Paint, pencil, watercolor, photography, printmaking or drawing, fabric, or other found objects.
Natural Materials: Includes non-wearable artwork from fibers such as basketry, stone, plants, and papermaking.
Photography: Process of capturing images of objects by the action of light, then printing the images, by chemical or digital means, onto a flat surface.
Painting/Drawing/Graphic: Pencil, pastel, pen & ink, ink wash, acrylic, oil, collage, hand-pulled prints, or other works on 2-dimensional surfaces such as canvas or paper.
Pottery/Ceramics:  Art objects, either functional or decorative, of earthenware, porcelain, or tile, made by shaping and then firing a nonmetallic mineral, such as clay, at a high temperature.   
Wood: Art objects, either functional or decorative, that can be hand-tooled or machine-worked.
Miscellaneous/Other: Arts or Crafts that cannot comfortably be placed in any category.
Pricing:
We anticipate artists to have varied prices for their work. The Letchworth Arts & Crafts Show & Sale attracts a broad buying audience and, therefore, successful artists displaying at the show will exhibit and offer art across a range of price points.
A note on Reproductions:  All reproductions, including framed reproductions, must be clearly and individually labeled as such. Copies must be in signed and numbered editions. 
---
JURY DETAILS:
The jurors are a diverse group of art enthusiasts selected for their creative background and appreciation of the value of art festivals. Our jury members vary each year.
 
Each entry is digitally reviewed and scored independently by the jurors using the criteria of originality, technical competence, artistic merit, and booth presentation. This is a blind jury process. Images must not show identifying signs or information.
 
An average number of applications submitted each year:
400
 
The average number of artists selected from the jury to participate in the event:
250- 300
 
The average number of artists exempt from the jury who are invited to participate in the event:
10 - 20
 
How exempt returning artists are selected:
Legacy Artists or those artists who have received a Best in Show category award.
Vendors that are excluded/ineligible:
Buy/sell is excluded if detected.
How images are viewed by jurors:
Individual computer monitors
Within a medium category, applications are sorted and viewed by:
Application ID (number generated when the application is started by the artist)
Jurors score applications using the following scale:
1 - 5
The number of jurors scoring applications:
5  
Jurors score:
Separately from various locations
Am I allowed to observe the jury process?
No, the jury process is closed.
---
---
To expand the map - click on the four-pronged square in the upper right-hand corner. This will expand to another page where you can enlarge the map further with clicks on the plus +  or minus -- signs, which are in the bottom left corner of the map.
---