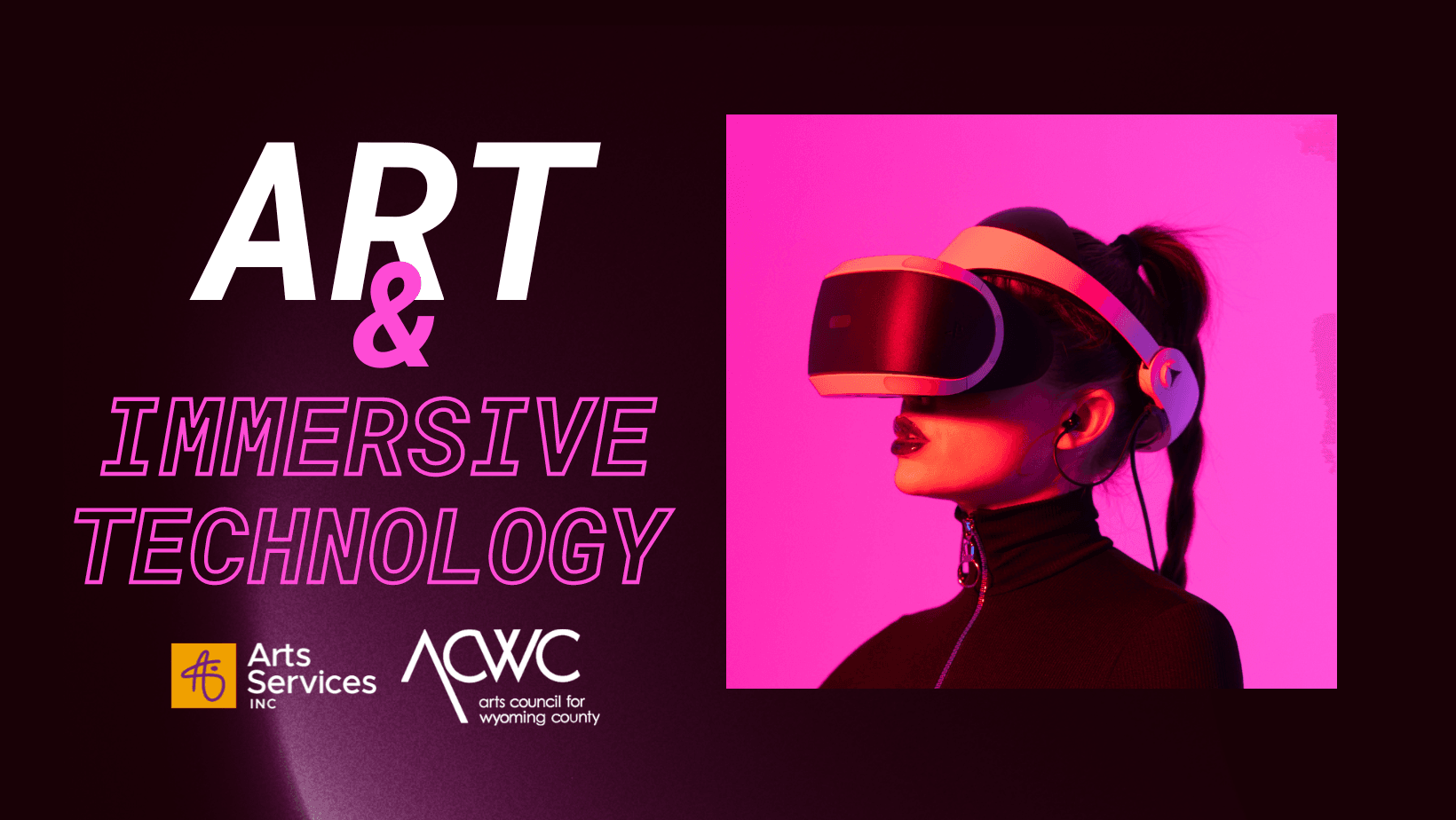 ACWC was awarded an Immersive Technology grant in 2022 to celebrate the art forms of virtual and augmented reality in our region and to educate artists and community members alike about this growing field.
Thank you to all that attended and hosted these events - we can't wait to see what you make next!
Please find below a list of online resources that may be helpful to you as you begin your journey with arts in immersive technology:
4 Steps for Beginners using Gravity Sketch on Meta Quest 2 - 3D Modeling
https://www.youtube.com/watch?v=DOYrA9X1ILc 
Gravity Sketch - Dynamically Texture Concept Art With Procedural UVs
https://www.youtube.com/watch?v=-H9jny-uwsA
Overview of Every Gravity Sketch Feature // Becoming a VR Artist Ep. 17
https://www.youtube.com/watch?v=uKP-GjlQcnw
Be watching our social media and website for more information on this project, or reach out to Linda Franke at 585-237-3517 ext 102 or email franke@artswyco.org.
This project is made possible with funds from the NYSCA in Partnership with Wave Farm: Immersive Art & Technology Initiative, with the support of the Office of the Governor and the New York State Legislature.