Balus Scholarship for Music & Performing Arts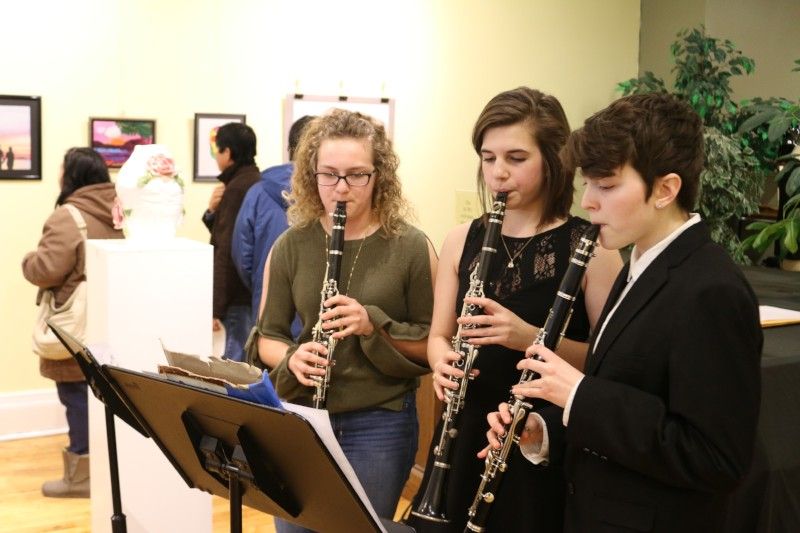 Allison Karasiewicz (left) was the 2018 Balus Scholar and student at Letchworth School District living in Pike, New York. She studied with Prof. Armenio Suzano, Dean of the Greatbatch School of Music at Houghton College
Since 2004, the Balus Scholarship has funded young musicians early in their career to learn more about instruments and music with professional musicians. The scholarship was made possible by the Mark and Cathy Balus Foundation Psalm 116:12.
The scholarship is $500.00 and is awarded each year to one high school student living in Wyoming County who wishes to further their studies in music and/or performance arts. 
Criteria and requirements, student must:
Live in Wyoming County
Be enrolled as a sophomore, junior or senior at a public, private or home school 
Have a strong interest in music and or performance arts
Student must submit:
A Completed application form (provided below)
A short biography and or resume' of his or her music /performance career and involvement in and outside of school (1 page maximum )
A formal letter requesting the scholarship.
A letter of support from a current or future music /performance instructor or mentor
If a student advances to the finals, then they will be invited to audition for the scholarship. 
Winner of the Balus Scholarship will be required to perform at the following events:
ACWC Annual Community Arts Grants Awards - usually held in March.
ACWC Annual Meeting - usually held in May. 
ACWC Balus Scholar recital – usually held in the Fall.
If you have any questions about the scholarship, please contact the Arts Council for Wyoming County at (585) 237-3517
Application Form
Applications must be received by December 31.  Final report due by October of the following year.