31 North Main's History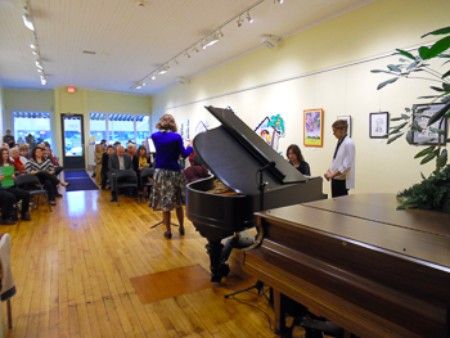 Built in 1857, by Rufus H. Smith, the brick building that currently houses the Arts Council for Wyoming County has served many purposes. When the building and block was new – in the 1800s – a cabinet maker, furniture store, and an "undertaking parlor" were housed in the space. The third floor was a theatre and public hall that hosted speakers including: Horace Greeley, Mary Livermore, John B. Gough, Bayard Taylor and John A. Logan.
The next incarnation of the building and block was as the popular "Olin Opera House". A major fire in 1891 destroyed the south portion of the structure as well as the entire third floor over the present Rufus Smith Building. By 1895, a modified two-story building was finished – the same building that currently stands at 31 South Main Street.
In the 20th Century, the building maintained small businesses including an insurance agency, clothing stores, and a video rental business. The Arts Council for Wyoming County purchased and renovated the building in 1995 as the administrative headquarters for the organization as well as housing two gallery spaces and a film screening room.

Thank you to Rick Hauser of In Site: Architecture.