Sock Knitting Class with Propanicus Moon's Sarah Bass at the ACWC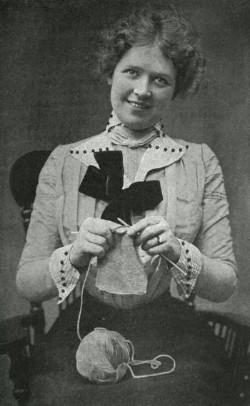 Ever wanted to knit socks?
Want to take your knitting to the next level, meet fellow knitters, and learn how to do magic loop knitting, stretch cast ons, and kitchener stitches? Then this class may be for you! This class is not a beginning class - but if you know how to cast on, knit, purl, increase, decrease, and follow a pattern - then you are at the right place!
This sock knitting class is taught by Sarah Bass of Propanicus Moon Yarns. 
Class fee includes yarn hand dyed just for you (merino/nylon blend - either fingering or DK weight), needles appropriate for the wool size, pattern with detailed sock instructions, a list of other sock patterns. 
This class will be at the ACWC Building (31 S. Main Street, Perry, NY 14530)
Class fee is $70 (full kit) or $65 (kit without needles)
Please register by October 18 if you want to customize your yarn color. 
To register call (585) 237-3517 and include:
* what size yarn (fingering or DK weight)
* what color(s) you'd like
* leave contact information (email or Ravelry name)
Online registration is now open at this link.
---
Many Local Artists in Wyoming County also offer workshops, individual or group classes. Please contact them personally to set up a time to learn more about a specific medium, process, or craft!
If you are an artist and would like to have your class or workshop listed on our website, please email your information to: info@artswyco.org
---
Alice Deres - Art Scapes Studio & Gallery
Robert Doyle Photography 
Mr. Scribbles! ®
Sandra Tyler Studio 
---
Oatka School of Glass

2nd Floor, 56 Harvester Ave. Batavia, NY 14020. (585) 300-7606. Check their website www.oatkaglass.com for a full schedule of classes. 
---
Genesee Center for the Arts and Education

"Art for the People" since 1970. 713 Monroe Ave. Rochester NY 14607. (585) 244-1730. Register for classes here.
 
---
Turk Hill Craft School 

Located in Fairport, NY. Offering pottery classes in wheel throwing and handbuilding, PMC jewelry classes, speciality workshops, birthday parties and more. Check out their upcoming schedule atwww.turkhillcrafts.com or call Carol Bell at 585-223-1930.
---