Upcoming Events
September 2016 Events
Thursday, September 29: Third Annual Women's Business Summit sponsored by ACWC and Wyoming County Chamber & Tourism (Beaver Hollow, Java, NY)
---
Arts Council For Wyoming County & Wyoming County Chamber & Tourism Host Third Annual Women's Business Summit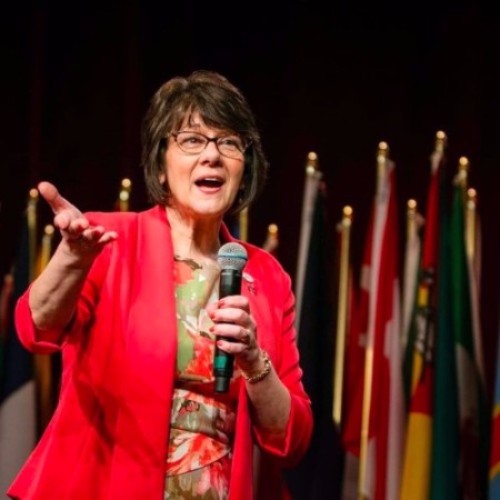 The Arts Council for Wyoming County (ACWC) and the Wyoming County Chamber of Commerce and Tourism are pleased to announce the third annual Wyoming County Women's Business Summit to be held Thursday, September 29 at Beaver Hollow Conference Center/Biggest Loser Resort Niagara in Java, NY.
The day long summit will run from 9:00 AM until 4:00 PM and will feature local business owner and entrepreneur Sandy Pirdy as Keynote Speaker, several break-out sessions, luncheon of locally sourced foods, and a panel discussion featuring Wyoming County business women. General admission is $80 per person; $60.00 for ACWC and Chamber members.
"We are very pleased to once again host the Women's Business Summit with the ACWC at Beaver Hollow," said Wyoming County Chamber President Scott Gardner. "Our goal is to bring women business owners, professionals, entrepreneurs, and potential women business owners, a unique opportunity to hear from dynamic presenters on a wide range of issues relevant to the personal and professional lives of women in business."
"I am thrilled that Sandy Pirdy accepted our invitation to be the keynote speaker this year and also for the diverse list of panelist who will share their insights on this year's topics," said ACWC Executive Director Jacqueline Hoyt.
Sandy Pirdy has been the owner of Creekside Fabrics Quilts & Yarn, located in Arcade, NY for over 12 years.  She is a lifelong learner who desires to share and encourage others in personal and professional growth, recently completed the John Maxwell Leadership Certification program. She is passionate about arts and culture, economic empowerment, education, health, and wellness. Sandy is currently a member of the Wyoming County Industrial Development Agency Board of Directors. Her experience as a community leader and organizer, public speaker, teacher, trainer, life coach, team builder, manager, strategic planner, a specialist in customer service, sales and marketing, will bring a message of hope in her keynote speech on "planning for the unplanned" in the midst of the unexpected and adversity. 
Other presenters will include breakout session speakers featuring:
Social media: Selling to the Masses (Robin Wilson, founder of the "Wilson Edge")
Stress and what it can do to your body (Kimberly Heeb, WCCHS Midwifery Services)
The Balancing Act (Tami Treutlein, Owner/Operator Spotlight Theaters and Mother of Four)
Disaster Preparedness (Greg Lindberg, U.S. SBA – Buffalo Region)
Estate Tax and Gift Planning (Representative form Freed Maxick CPA's)
Making it all Work (Leslie Bamann, Business Development Manager, Finger Lakes Innovation Hot Spot)
Panel Discussion featuring the following panelists:
Patricia Standish – Angel Action of Community Action
Brianna Stone – Bank of Castile Manager (Warsaw)
Pilar McKay – Silver Lake Brewing Company
Julia Ferrini - Wyoming County Free Press
To receive more information or to register for the Summit, please email Kelly Ashcraft at kelly@wycochamber.org or call the Chamber office at (585) 786-0307. Seating is limited.
---
---