Here are some featured events coming up with the Arts Council for Wyoming County.
If you are looking for our event calendar, please visit this link.
---
"Twin Piano" Concert Continues Summer Tradition at the Arts Council for Wyoming County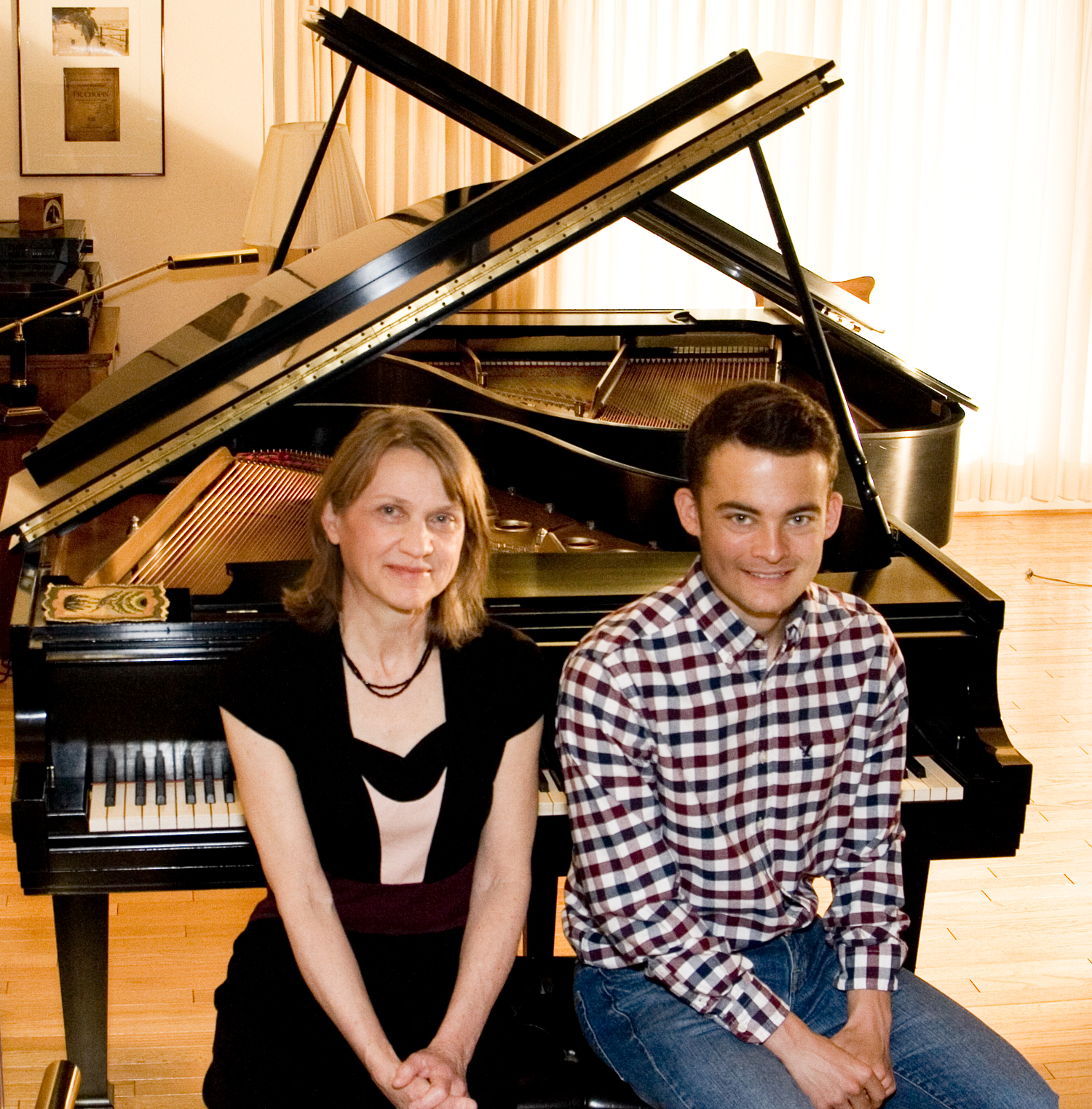 Twin Piano musicians Claudia Hoca and Matthew Prohaska
Each summer, audiences have sold out "Twin Piano" concerts at the Arts Council for Wyoming County. This year, the concert is bringing together two award-winning pianists, Claudia Hoca and Matthew Prohaska, to perform. The event is on Friday, August 25 at 7 p.m. at the ACWC's Main Gallery in Perry.
For many years, the Arts Council for Wyoming County has produced this concert to highlight a1906 Steinway parlor-grand piano and 1928 Behning baby-grand piano that was the result of community fundraising in the 1990s. Twin piano concerts allow pianists to play in duet, a style that is very rare to experience in Wyoming County. Claudia and Matthew will play a diverse array of music including the works of Johannes Brahms, Sergei Rachmaninoff, and the suite from the ballet, Billy the Kid, by Aaron Copland.
"The ACWC is very excited to host both Claudia and Matthew for our annual Twin Piano Concert," said Jackie Hoyt, Executive Director of the ACWC, "we are honored to host these award-winning artists, and showcase these two beautiful pianos that were gifted to the ACWC."
Claudia Hoca is the recipient of numerous awards, including top prizes in the Chopin Young Pianist Competition and the Washington International Bach Competition. She has performed over twenty different concertos with the Buffalo Philharmonic under conductors Semyon Bychkov, Christopher Keene, and Kazuyoshi Akiyama, among others. She is often seen on the Kleinhans Music Hall stage as orchestral pianist with the Buffalo Philharmonic Orchestra and has, for the past six summers, been the orchestral pianist with the Chautauqua Symphony Orchestra.
Matthew Prohaska was born in Buffalo, and started his piano studies at age six. However, he did not start serious piano study until Ms. Hoca became his teacher in 2012. In 2015, Matthew was a winner of the University of Rochester Concerto Competition performing as soloist with the UR Symphony Orchestra.
Tickets for this concert are $20 (10% discount for ACWC members). Purchase online at artswyco.org or by calling the ACWC at (585) 237-3517 x 101. Tickets are first come, first served, and early reservations are suggested. You can purchase tickets at this link: (https://artswycoorg.presencehost.net/events_and_programs/tickets.html).