Wyoming County welcomes a Poet-in-Residence with Local Roots: Luke Daly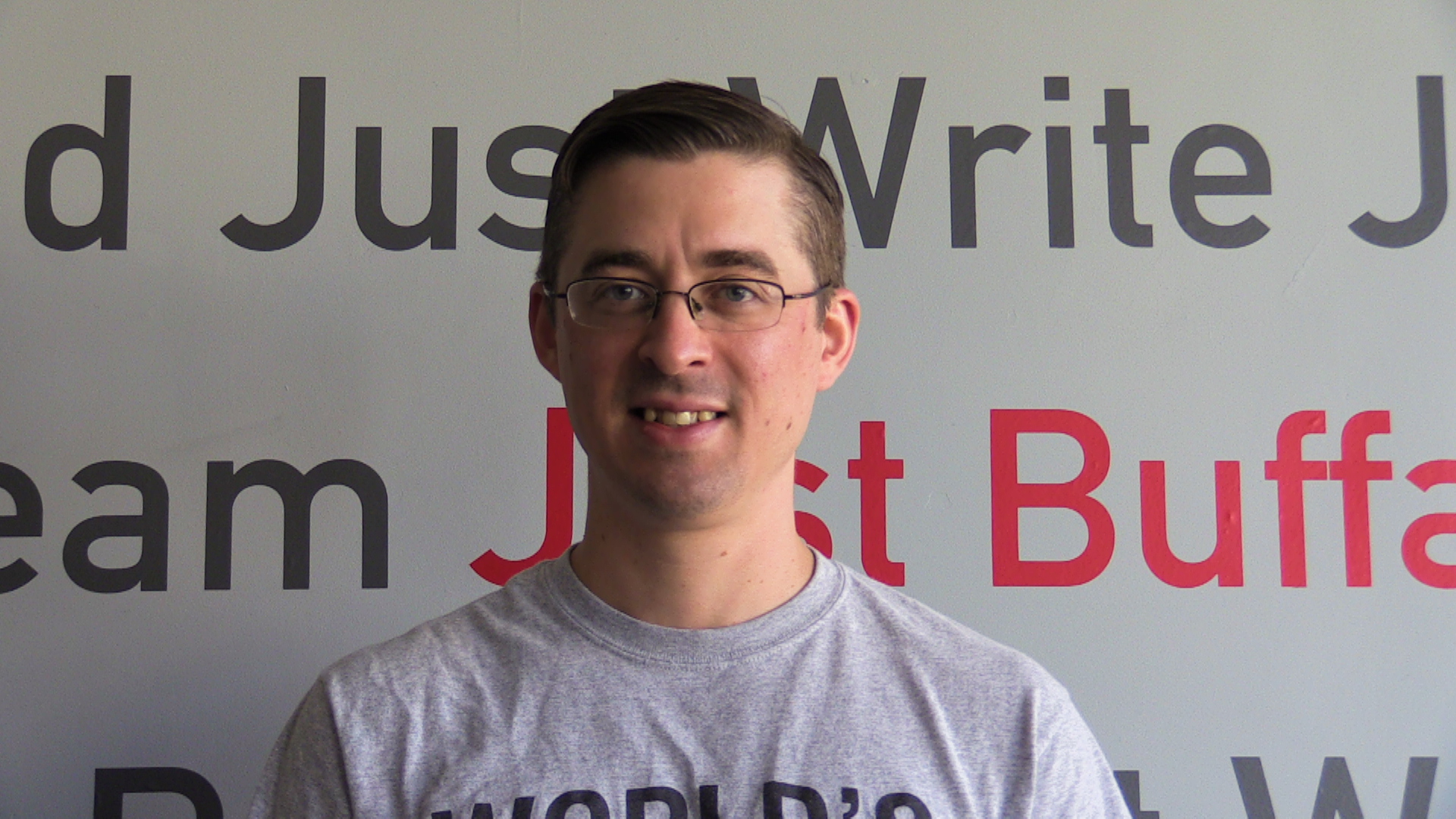 **There are still openings for workshops with the Wyoming County Poet-in-Residence Luke Daly - email mckay@artswyco.org or call (585) 237-3517 X 103 to reserve a spot **
The Arts Council for Wyoming County (ACWC) is hosting a homecoming of its 2017 poet-in-residence, writer and poet Luke Daly. Luke has local roots and a deep interest in returning to Silver Lake, where he grew up and graduated high school. The poet-in-residence program includes readings, workshops, writing of new works, and a poem trail to debut in April 2018. 
The 2017 ACWC theme, "Close to Home" inspired Pilar McKay, Associate Director of the organization, to reach out to Luke Daly. They both attended Perry Central School together before they went into the arts.
"Writing helps to clarify thoughts, work through emotions positive and negative, and writing connects us through the sharing of stories," says Pilar, "In order to cultivate literary skills in our area, I thought bringing Luke back home would be a great opportunity for us to learn from someone from here."
After High School, Luke went to college at SUNY Fredonia (English and Psychology) and received an MFA at Minnesota State University at Mankato while studying creative writing and poetry. In addition to being a published writer, he teaches at Daemon College, SUNY Fredonia, and has been an artist-teacher at the Just Buffalo Literary Center.
This program has four parts: readings of Luke's work, hosting workshops on various writing themes, commissioning Luke to write poetry inspired by Wyoming County, and finally creating a place-based poem trail that will publish a poem on landscapes.
The ACWC and Luke are also looking for artists interested in collaborating in creating large outdoor art works that incorporate a word or phrase from one of the Wyoming County inspired poems. For people or businesses who want to help, they are also looking for places throughout the county to host these pieces of art. Altogether there will be around a dozen pieces of art that will need home for the poem trail. It will launch in April for 2018 National Poetry Month
The public is invited to meet Luke on August 11 at his first reading of works he has already published at the Arts Council for Wyoming County from 7 to 8 p.m.  He will return to teach workshops on August 21 (Expression 101, Warsaw Public Library from 5:30 to 7:30 p.m.), August 23 (Botanical Rhythms, Creekside Fabrics, Quilts, and Yarns, Arcade, NY from 5:30 to 7:30 p.m.), and August 26 (Atomic Metaphors, ACWC, 12:30 to 2:30 p.m.). Luke will do a final reading on August 26 with "Wyoming County: Works in Progress," including works inspired from people and places in the county, at the ACWC at 7 to 8 p.m.
This event is funded in part by Poets & Writers with public funds from the New York State Council on the Arts with the support of Governor Andrew Cuomo and the New York State Legislature.


---
Throughout the year, the Arts Council for Wyoming County hosts diverse arts and cultural programming. In order to keep up with the events coming up, please check out our events calendar below that we update with ACWC events, Community Arts Grant programs, and other regional arts events.
If you are interested in learning even more about arts and cultural events in Wyoming County, please download a copy of ARTNews, our quarterly newsletter.